This article was updated on October 2023
A solar generator is a device that converts solar power into electricity. Solar cells also referred to as photovoltaic cells, convert the light energy of the Sun into electricity. An investment in the best solar generator is very smart, and electricity costs become very small.
A solar generator eliminates our dependence on government electricity as well. It's only wise to look for alternative energy solutions in the current period of rapidly depleting fuel resources. There are many benefits of solar generators.
Our Favorite Solar Generators 2023
Best Choice
Premium Choice
Best Price
Product
Renogy Phoenix 246.24Wh/150W
Jackery Portable Power Station Explorer
EF ECOFLOW River Portable Power Station Generator
Goal Zero Yeti 1400 Lithium Portable Power Station
Power Source
Solar, AC power, Car power
AC, Car Port, Solar Panel
Battery-powered, Solar-powered
AC wall outlet, Solar panel
Best Choice
Product
Renogy Phoenix 246.24Wh/150W
Power Source
Solar, AC power, Car power
Premium Choice
Product
Jackery Portable Power Station Explorer
Power Source
AC, Car Port, Solar Panel
Product
EF ECOFLOW River Portable Power Station Generator
Power Source
Battery-powered, Solar-powered
Best Price
Product
Goal Zero Yeti 1400 Lithium Portable Power Station
Power Source
AC wall outlet, Solar panel
You can run power and emergency power systems to charge your mobile, laptop and camera. It can also be used for installing heating and water cleaning systems, small TVs and radios. A power generator is something you can definitely use for emergencies and optimal electricity generation.
For a number of reasons, most people become increasingly more interested in solar generators. The costs of energy and the fact we just celebrate the Earth Day each year, along with our social awareness are all valid reasons why we want to use a solar generator.
People from different nations today complain about the increase in electric bills and therefore start finding alternatives to this problem. Of course, there is not any other way of reducing bills than by using solar panels to go off the grid.
What to Look For When Buying a Solar Generator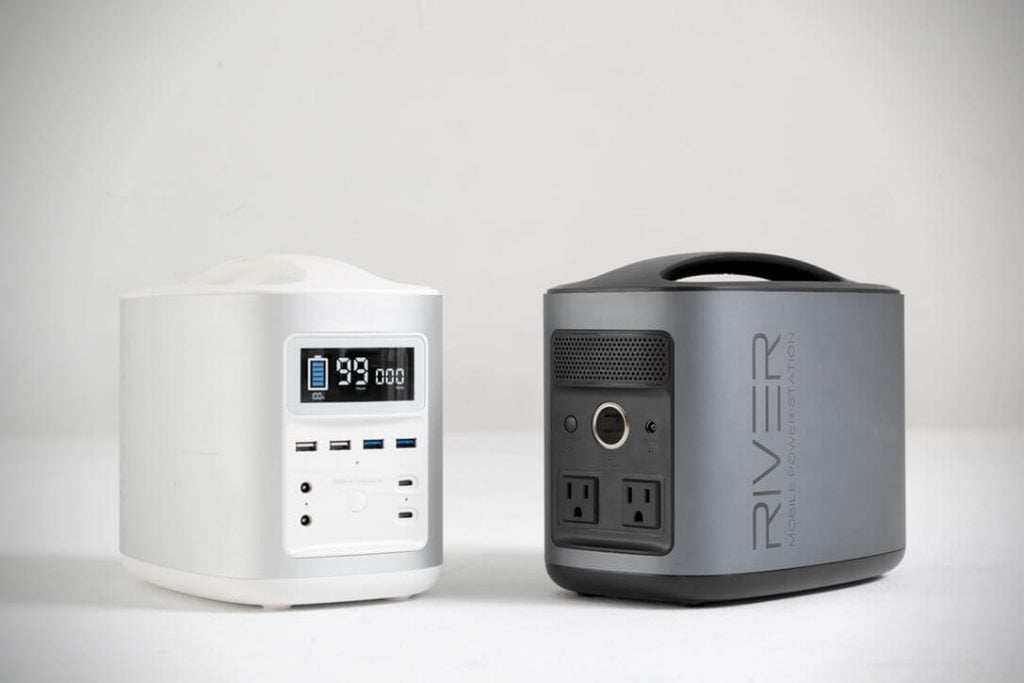 A solar generator captures the energy of the sun through solar panels, store it in battery banks and then release it via a standard AC electricity inverter. This is a solar generator's standard definition. The key components to be looked for in solar generators based on the following definition are:
The capacity of Battery Storage
PV Input (Solar)
Rating of the Inverter
Quality of the Components
The Solar Generator's Portability
Balanced Design of the System
Capacity for Battery Storage
The most imperative aspect of the actual usability of solar generators is their capacity for battery storage. Battery storage lets you use solar generators during the night for limited periods of sunlight and then after the energy needs go beyond the solar input amount.
PV Solar Input
The solar photovoltaic input (solar panels) powers the solar generator. With ample solar photovoltaic input, continuous use of the solar generator throughout the day with low recharge times after night use is possible.
Solar generators are rated according to their Solar panel wattage capacity. For instance, 140-watt photovoltaic panels generate 140 watts of input power in direct sunlight. The Sun shines approximately 6 hours per day in the autumn season, usually from 10:00 to 16:00. At different times during the day, the PV input is constant but may be less than the nominal value.
Rating of the Inverter
Inverters convert low voltage direct current into standard AC power supply of 120 volts. This lets you easily use the energy provided by the photovoltaic panels (in continuous form) for various applications.
Quality of Components
Beyond the nominal characteristics of components, quality is a determining factor, which can affect the durability and usability of solar generators.
Having solar generators to be used for all applications entails reliability. In particular, using solar generators as the sole source of power for off-grid activities or in emergency relief situations means that it must operate effortlessly when needed.
Solar Generator Portability
Most applications requiring solar generators (off the grid, construction, emergency events, etc.) need some degree of portability.
1. Renogy Phoenix 210Wh/150W Portable Generator
The Phoenix is a portable, all – in – one solar power system, explicitly intended for usage in mobile off-the-grid applications. This compact, lightweight system is a combination of highly efficient monocrystalline Renogy 20W solar panels with additional PVs that can be extended to 100 watts.
This solar generator is charged with solar, AC and car power, equipped with 16Ah NMC Li-ion battery. The battery has virtually unlimited power with charging temperature Range between 0 and 45C°.
The minimum efficiency of the inverter is 80 percent with a maximum continuous output of 150W and a 60 Hz AC output. This power box is perfect for people in movement with camera equipment, laptops, drones, and other personal electronic devices.
You shouldn't leave this solar generator in excessive heat for a long time; 104 ° F+ can overheat the Phoenix. Everything is built with a logical design but is simple to use.
Every cable you have to connect to your home appliances or on the go and a cable to be used to connect another panel is included. It features USB charging ports (4), DC equipment, charging sources, along with AC power (True Sine) for sensitive appliances.
It comes with good packaging and almost all the accessories you need, so you have nothing else to buy. The battery is perfect for powering your mini – fridge and coffee maker. Both USB devices and AC applications are recharged, and even your car can start with it.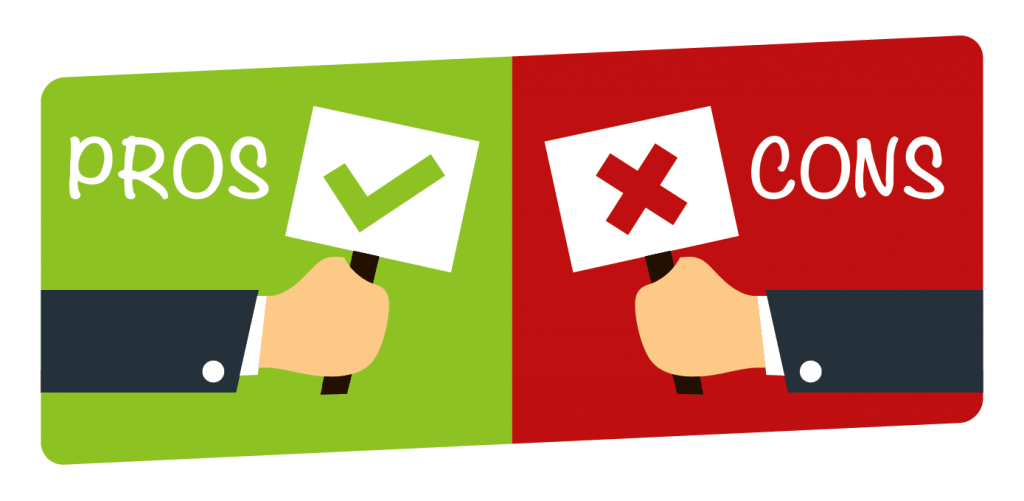 Pros:
For a low price, you receive a great package that comes with a high quality build and replaceable battery
AC/DC options (Separate), for no power wastage
Lightweight as an older or current laptop with all added power for 3D animations including a replacement.
It can connect extra panels so that they can remain in the shade (therefore cooler), includes an on-screen status display, a cooling fan and is water resistant.
Cons:
It requires charging every 2 months and is unable to power CPAP for the whole night.
It is semi-fragile and heat sensitive (solar panels are heat sensitive inherently, while these aren't flexible)
Charges slow (good light, at least 10 hours).
2. Suaoki 400Wh/120,000mAh Portable Solar Generator Lithium-ion Power
Suaoki's portable solar generator is independent and lightweight, zero-emission and quiet, simple and safe for usage and this is a good solution to say goodbye to unexpected power outages or blackouts. By upgrading this mini-power generator with an AC adapter, the cigarette socket of your car or even solar panel, it delivers a maximum capacity of 400Wh for indoor/outdoor use without fumes or noise.
It charges your personal and household electronics, appliances, starts your car, powers your tools and helps you keep the emergency use lights on. You can use it for your campsites, caravans, hunting, fishing, farm or work place. It has 3 charging ways and refuels the generator with DC power of between 12V and 24V, which even your car can supply.
It offers useful output features, such as continuous 300W/600W AC inverters (pure sine) for low loss charging home electronics. It has 2 DC lighting ports, 4 USBs for electronic device charging /a cigarette light socket for the air compressor, mini fridge, a 4L 12V gas car jump starter port, 80% DOD.
It has buttons and LCD screen, coming with 3 light indicator buttons and a large LCD display that shows the battery consumption, status for charge and discharge. You can press the right buttons to switch between power supplies.
This solar generator offers reliability and durability with a maximum capacity of 444Wh and BMS (battery management system). It prevents overflow, overvoltage, and over-temperature, and provides complete protection for you and all your devices; it features a shell of aluminum alloy, a handle, while its strong plastic input / output ports make it smoother and safer to operate.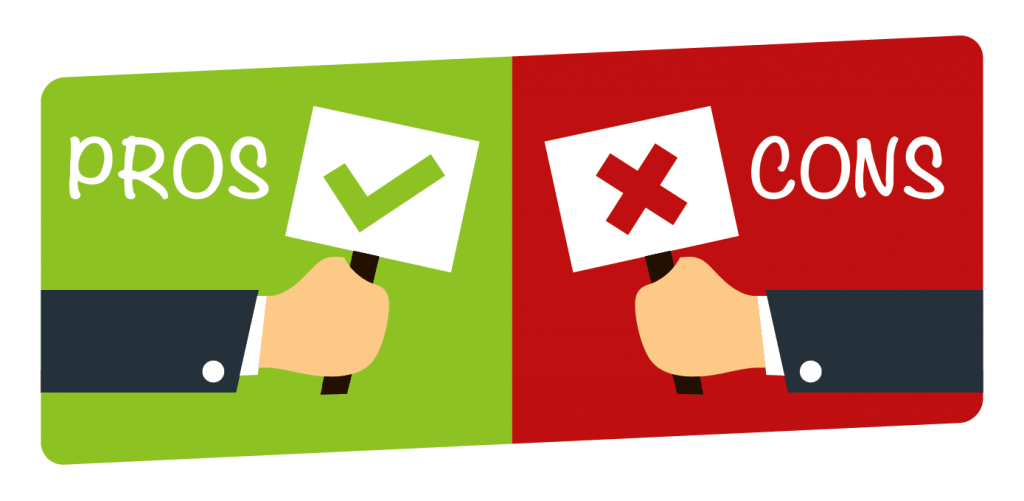 Pros:
This solar generator can be used inside and outside and works quietly without raising its voice.
It is widely used for family, office, travel, CPAP camping, fishing, hunting, farming or emergency backup.
It has a high EC5 power connector on the side, and the inverter can easily handle overloads (110V @60Hz)
Comes with a 2 year Warranty
Cons:
A power supply may generate RF noise and when plugging in the AC charging jack, sparks might shoot out.
The Inverter would work better at 120 Watts
3. Jackery Portable Power Station Generator Explorer 440
The portable Jackery electricity generator station is perfect for the outdoor generation of power. This all-in-one electricity generator has a weight of only 12.57lbs and a simple-to-carry grip.
It features a pure sine AC wave inverter (300 W/60Hz/110V), USB-A ports (3 of them), each 5V and 2.1A (Max 21W)), DC 12V (2 ports of 12V and 10A), in addition to one car port (10A 12V). You can charge telephones, laptops, CPAP machines, coffee machines, tablets, cameras, drones, lights, mini-fridges, and various other small appliances.
This power generator is used for off-grid camping, festivals, fishing and short blackouts. It has a battery pack (lithium), no clanging or fumes and no fuel! You just plug it in into a solar panel or a wall socket (sold separately) to recharge. Depending on the weather, it needs around 8 hours per wall socket, 8 to 10 hours per solar panel.
Some of its other cool features are an LCD display that has a battery life status with charge/discharge pointers, an indicator light switch for on / off charging, and a powerful integrated LED flashlight that can be very useful outdoors or at home.
The incredible safekeeping features of Explorer 440 comprise short circuit protection, surge protection, temperature and voltage control, and BMS control. Jackery 440 is among the smallest rechargeable 440Wh lithium battery generators.
The Explorer 440 has a high capacity battery of 440Wh, 122400mah and is best for in-house and off-the-grid outdoor activities such as camping outdoors or music festivals. In addition, it can work as an emergency electricity backup source as well (communication, lighting when power is out) or as a medical device (CPAP power when power is out).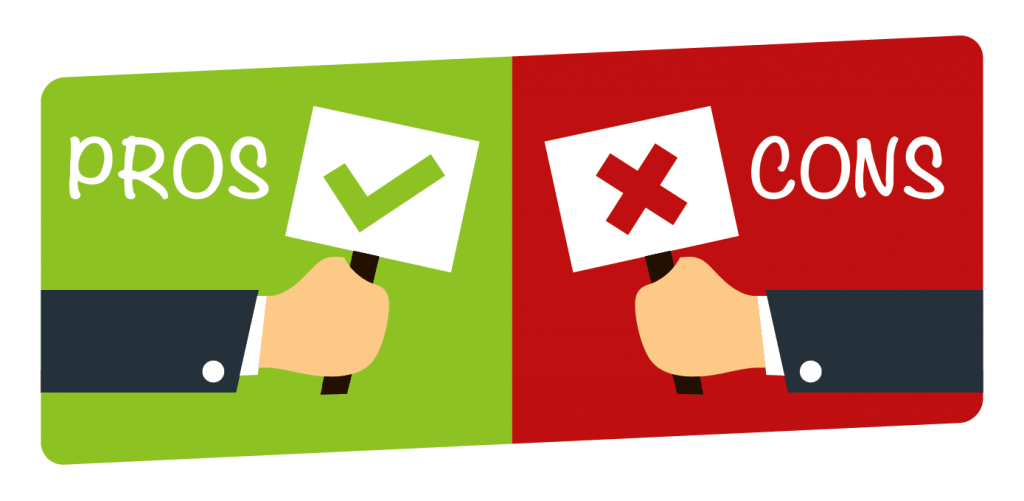 Pros:
A portable electricity generator to charge small electrical appliances and devices.
A solar generator that you can charge everywhere
Safety and a warranty of 2 years
Charging ports with multi-outputs. You can charge most devices/appliances simultaneously
High Battery Capacity of 122400mah and 440Wh that can be charged every 3 months for long time store
Cons:
It powers only small devices with consumption of less than 100W
Jackery Portable Power Station Explorer cannot start your car
4. ECOFLOW RIVER Portable Power Station – 500W
This portable power generator is a lightweight, 100% secure and smart technology. It regulates the output of charging for optimum power during use. The lithium-ion power generator is a secure and efficient source of AC power is.
Ecoflow River has 11 electricity generation outlets-4 USBs (2 fast charging), 2 C USBs, 2 AC, 2 DC, and a 12V car port-there is no other portable generator that provides a greater variety of energy supplies. You can load your mobile phones, electronics, cars and more.
Keeping charges for up to 1 year, this camping portable generator can also be used at home. You can now keep the electric rechargeable generator safe and add it to the emergency kit. Versatile and silent, this generator can be recharged for all jobs, starting with photo shoots and ending with football matches, disaster preparation kits or heavy battery backups when you enjoy nature.
The performance of this power generator is assured. Ecoflow River guarantees the best quality and fully reimburses defects. This power generator doesn't charge appliances with more than 500W (big fridges, heaters, hairdryers, etc.)
Unlike all previous mobile power sources, Ecoflow River offers the widest range (11) of charging ports, has the highest (300W) AC power output, the highest (500W) total power output and the most intelligent thermal proprietary management system.
Its battery safety and longevity guarantee everything. Like no other product, Ecoflow River carries clean mobile electricity to the world, from indoor recreation to outdoor activities, e-transport, industrial use and medical emergency care.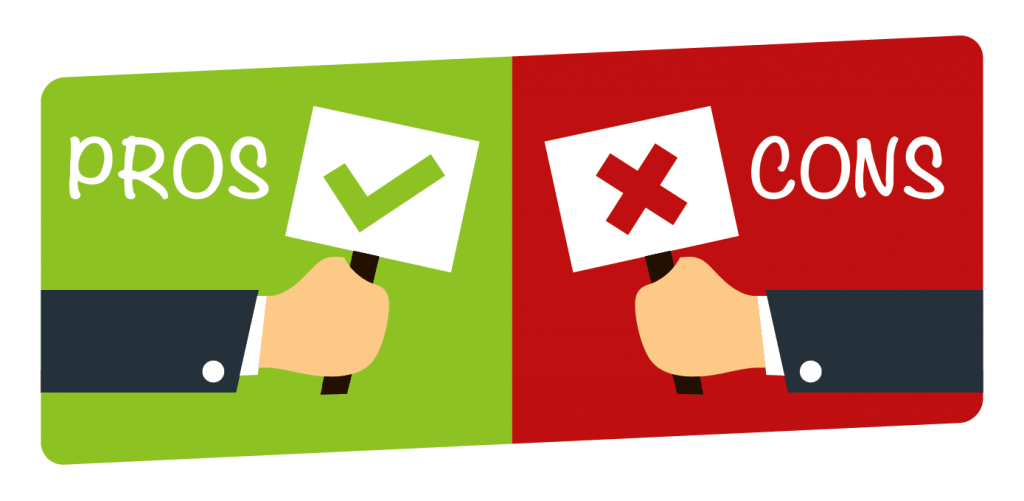 Pros:
A perfect addition to all situations requiring quiet, clean and safe power
A solar charger power station is difficult to beat, whether camping, offshore, hunting or overlanding.
Power any laptop, mobile phone, hotspot, and sat phone easily for a minimum of 3-4 cycles.
The perfect outdoor accessory
Cons:
Slow recharge time
The weight of the power generator is heavy
5.  Goal Zero Yeti 1400 Lithium Portable Power Station
From phones to refrigerators, lights and power tools, Goal Zero Yeti Lithium 1400 is a power plan with ultra-high capacity that delivers portable power at the touch of a button when required. Lithium Power Station Goal Zero Yeti includes an easy-to-read user guide, a wall loader and a WiFi app.
Goal Zero Yeti is battery-powered electricity generator, which is 2000W gasoline's clean alternative. It's also an alternative to inverter powered generators and has an inverter that produces identical continuous current output (1500W) with almost twice the surge capacity (3000W) for power tools, pumps, coolers and more.
It has a capacity of 1425 Watt-Hours (3,7V/396,000mAH, 10,8V/132,000mAh) and different high-power USB outputs – C, AC, USB PD, USB, and a 12V output that can run 10 devices simultaneously.
Avoid the innate trouble of worrying about the toxic fumes or storing gasoline and unrelenting noise, instead enjoy clean, silent, exhaust- free electricity from the next generation Lithium Zero Yeti 1400 Portable Power Generator.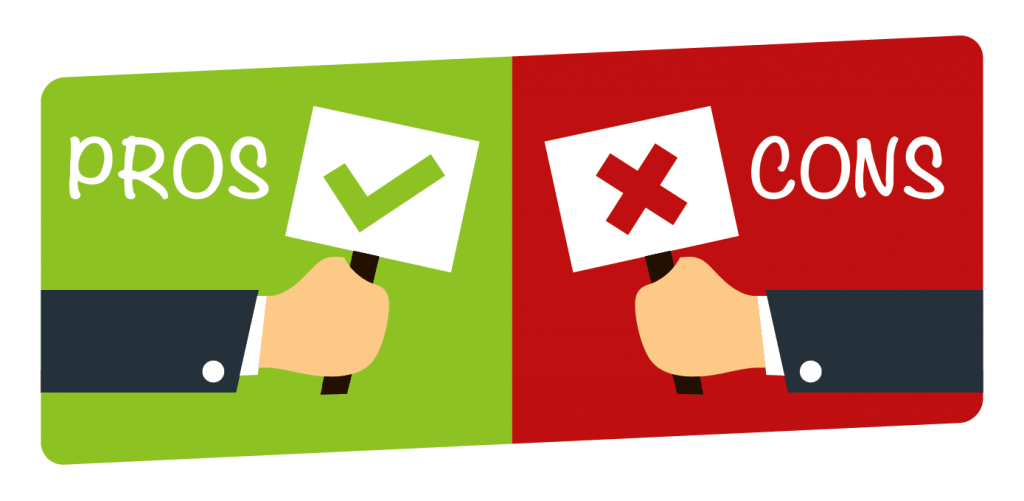 Pros:
This 1425Wh portable lithium power plant can power 10 units at once (the equivalent of one 396Ah @3.6V cell capacity).
Has a patented inverter (pure wave AC output,) along with USB – C (60W) power supply ports
WiFi connectivity – just connects and remotely controls the Yeti via your WiFi router through the Yeti smartphone app.
It charges laptops, phones (over 70 charges), cameras, tablets, drones, etc. Now you can power fridges, blenders, lights, TVs, power supplies and medical equipment.
You can check the power in/out and the battery level using the App; even turn the ports on or off, all from your hand's palm.
10-12 months charge hold
Cons:
A really hot transformer
Problems with Wifi and Wifi software
Conclusion
When you consider buying the best solar generator, the most important thing that you have to do is consider exactly what you will use it for. This ensures the right generator is purchased. For instance, if you want to supply electricity to the entire house in case of power outages, you must buy a larger generator.
If, however, you need only a power generator that brings electricity to a camper system for water purification in an emergency, you would want to get a smaller power generator. Please note that the lager of the generator costs more money to buy. You have to find out the generator you can afford and choose the best one.
However, larger power generators cost more as they have a much bigger battery and extra components, but they last longer than smaller generators. Power generators can last a lifetime; therefore they'd be a good investment product.
Here are some other interesting models that you might like:
No products found.