This article was updated on October 22, 2023
Editor's Pick
Good Choice
Don't Miss
Also Consider
Product
BigBlue 28W Solar Charger
Topsolar SolarFairy 100W Portable Foldable Solar Panel
DOKIO 160 Watts 18 Volts Portable Solar Panel Kit
It is fun to be in the outdoors, away from the hum of technology and being tied to an electrical device.
However, you cannot escape the need to capture the beautiful moments with a digital camera or your need for light while camping.
Even if you want to go completely off the grid, in the absence of power sources, spending a day on a serene lake and experiencing the great outdoors in a campsite, it is highly likely that you will need a power source to keep your necessary electronics running.
The best option is to have a portable solar charger to bring with you.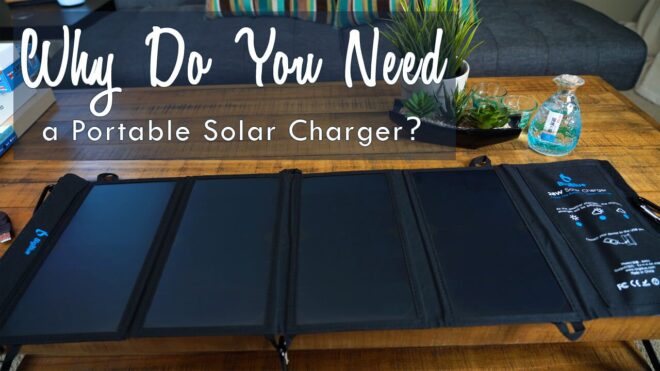 People did not pay much attention to portable solar charger when it was first introduced, even doubting its efficiency.
However, the campaign for renewable energy and the latest technological advances in harnessing solar energy has brought mini solar panels as essential in outdoor adventures.
It is now time to embrace it and all the benefits it has to offer. These small solar panels used in solar chargers can make your camping trip memorable, and we will tell you how.
What are Small Solar Panels?
These solar panels are small-scale panels that conduct solar power, received energy from the sun and use it to deliver power to a particular device.
These solar panels are usable and portable, just the size you need when using larger panels are not practical.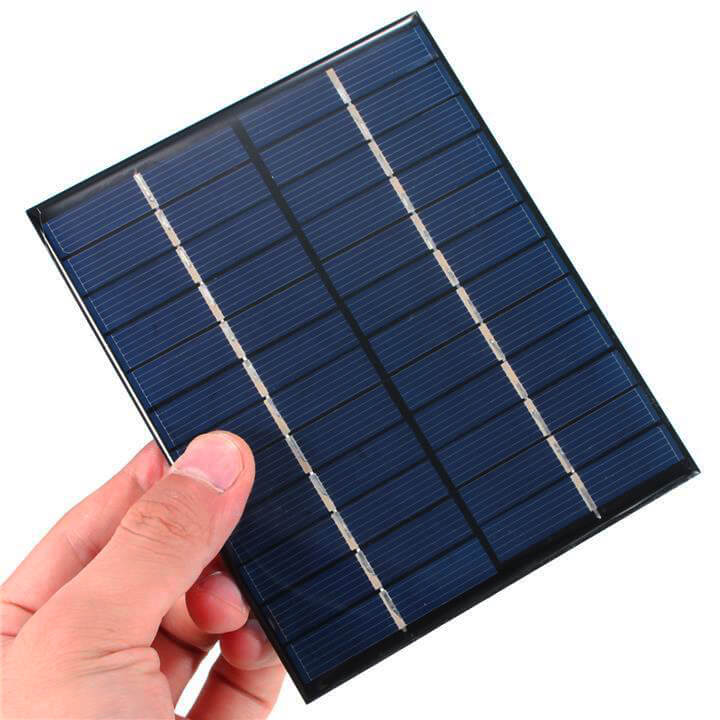 The flexibility that it offers is what makes it different from the average solar panels.
These mini solar panels function in the same way as your regular solar system but only on a miniature scale.
It derives its energy from the sun and converts them into a source of renewable energy.
Although these are quite expensive, the solar energy that you can device from it will save you money on expensive power bills over time because sunlight has no cost.
Smaller solar panels are the perfect power source for smaller devices that do not require much energy. Examples of which are cameras, flashlights, and laptops.
In the latter, the solar panels combine with batteries to provide the power. It absorbs the energy from the sun and distributes it to the batteries.
It is the size of the panel, which makes it ideal for camping, hiking, and other outdoor activities.
Small solar panels you can easily pack and bring them with you on camping trips. It can augment the electricity requirement for small devices.
Benefits of Using a

Portable Solar Charger
Solar power is a renewable and clean source of energy. It is natural and best of all it is free.
With the help of a portable system that converts the solar energy into a power source, you can travel to remote locations and still use amenities like LED camping lights, mobile devices, and other gadgets.
They are simple to use.

Today, thanks to newer features and technological enhancements, portable solar charger are easy to install and use. You can charge your flashlights and mobile device while driving on an open road.

More affordable.

With many companies that offer the same products and services now, it benefits the consumers more because the prices are now flexible. You can include mini solar panels in your list of camping gears.

Environmentally friendly.

The reason why more people who are into renewable energy embrace solar energy. With solar panels harnessing the sun's energy, it is quiet and clean; it does not harm the environment at all.

Readily available.

The solar power industry is getting bigger and more solar panels are available online than ever before. Navigating on your own to buy one is a bit tricky. However, companies like Our Solar Energy can help you find the best portable solar charger. They can also give you sound advice on the right product to choose from.

It provides convenience.

Camping trips and outdoor hikes are more enjoyable with having mini solar panels. It can make your life easier without having to worry about access to a reliable power supply. There are many options available too to suit your needs.
Related: 

Understanding the Facts of How Solar Energy Works
Using a

Portable Solar Charger
The most important thing that you need to remember when using your portable solar charger is how you can maximize its potential. RVs for tourers have their solar panels mounted on the roof.
This allows the solar system to gather energy while traveling. Campers, bikers, and hikers can have the foldable option or a compact, thin panel that can save precious space.
To optimize its performance and get the maximum output, the key is to position and align them correctly.
It should be positioned perpendicular to the sun to get the maximum solar energy. Just a slight change in the alignment can reduce the energy the panels can get.
Make sure also that the solar panels are free from dust as it obstructs the sunlight and affects its performance.
Traveling on the road can gather dust. Just wipe it with a microfiber cloth to avoid scratching and damaging the panels.
These mini solar panels are the ideal power source for outdoor activities because it is compact, clean and offers a lot of convenience without harming the environment.
It is easy to handle and manage and are very versatile, unlike their bulkier and heavier counterparts.
Solar Chargers are easy to pack and store, you can take them on trips to any remote location.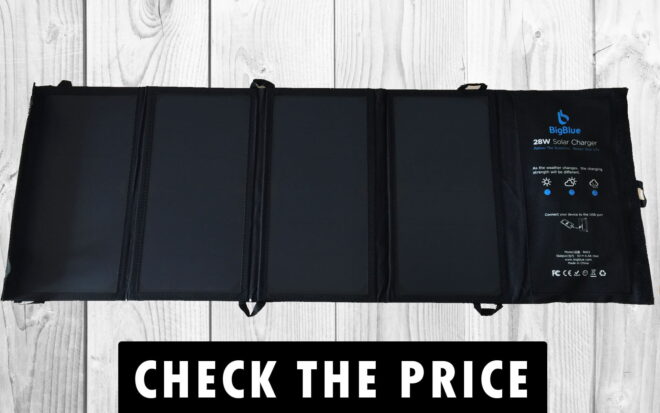 One of the ways to maximize the performance output of your solar charger panel is to keep then aligned and positioned correctly.
BigBlue, a company based in China has taken harnessing the solar energy to the next level with their innovative products. Their product is designed to get the maximum output they have utility trackers that follow the sun.
Bigblue specifically designed solar charger on small-scale to provide devices with maximum efficiency. They are affordable and makes generating renewable energy a lot easier. Aside from this technology, you can also get your desktop dock, power bank, car charger and Micro-usb cable among others with just one click of your mouse. No more second-guessing on whether you are getting the right product.