This article has been updated with the prevailing opinions as of October 2023.
---
In our modern world, there seems to be no single person without a mobile phone. It has become part of their indispensable item and has many functions in someone's life.
It can be a watch, a calendar, phone, and instant messenger. With the constant need for a phone, a dead battery is a nightmare.
When on the move, you do not know where you can plug in your phone. To avoid being in this sticky situation, there is an innovation that is becoming popular with the millennials, solar backpack.
Our Favorites
Editor's Choice
Editor's Choice
Product
Voltaic Systems Solar Backpack Charger
SUNNYBAG Explorer+ Solar Backpack
Solar Power
5W SunPower ETFE Panel (22% Efficient)
6W SUNPOWER solar cells (22,4% Efficient)
Editor's Choice
Product
Voltaic Systems Solar Backpack Charger
Solar Power
5W SunPower ETFE Panel (22% Efficient)
Editor's Choice
Product
SUNNYBAG Explorer+ Solar Backpack
Solar Power
6W SUNPOWER solar cells (22,4% Efficient)
There are many solar backpacks in the market today, but the best solar backpacks are the one that lets you recharge your devices without interruption anytime and anywhere.
Necessity is the mother of invention, and with the drop in the prices of solar panels, these backpacks have flexible panels mounted that can tap the power of the sun and convert it into electric energy.
Most of these backpacks vary significantly in design and sizes because of the type of user these backpacks are tailored to.
For a simple user, there is a small, casual backpack ideal for commuting, cycling or just exploring the metro. For serious hikers and backpackers, there is the more complicated design with metal frames and can supply power for the user for miles.
Our Recommended Solar Backpacks
Table could not be displayed.
What to look for 
There are many factors to consider when deciding on which solar backpack is for you. Here are some of them.
Durability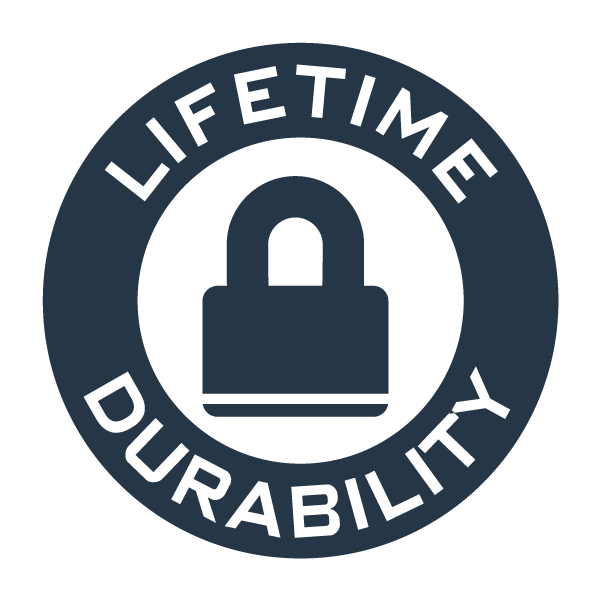 Just like any gear, that you would like to invest in, a solar backpack must be able to endure the wear and tear, as you will be using so much of it regularly.
You will be using the backpack to carry around things like textbooks, a few of your gadgets and some of your food and supplies if on a camping trip. In addition, since this backpack is not a cheap purchase, you want to prolong its use for years to come.
Durability applies to the material of the pack and the built-in solar panels.
Weight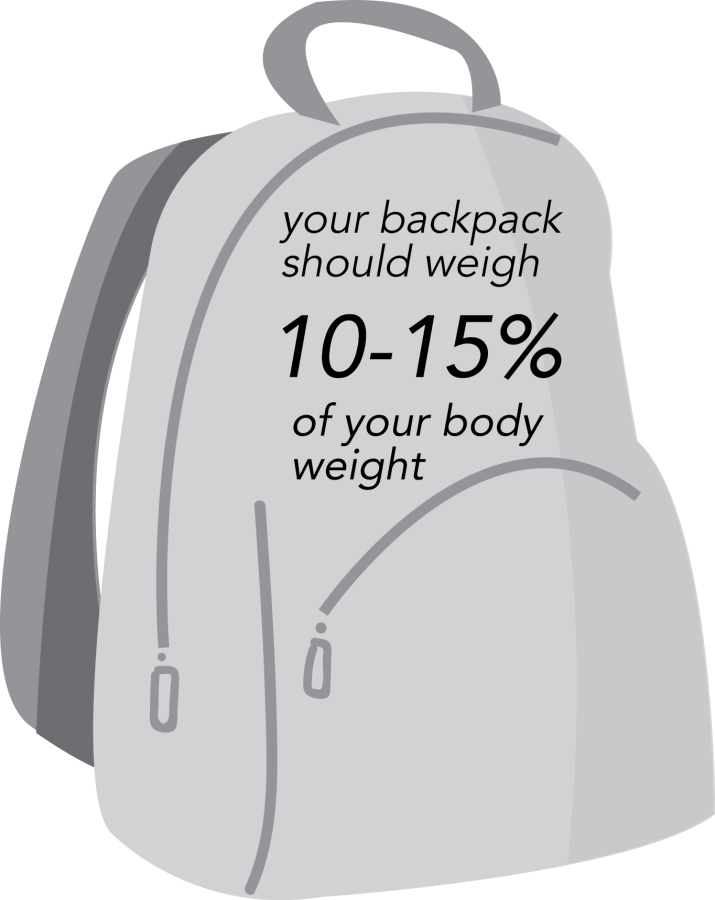 It is essential to check the weight of the pack if you are planning to use it for a long hike. You have to bear in mind that you will be carrying other hiking gear with you like food, supplies and sleeping bags, so the weight of your backpack should not be an issue.
The best solar backpack should have the lightest weight unless the additional weight is used for more solar power.
The capacity of the Solar Power
The solar power capacity is the main distinguishing feature of solar backpacks. This is what makes them different from other backpacks. Its solar capacity will depend on the required electric power that you need to be able to charge your devices on the go.
There are many options as there are solar backpacks that can charge a smartphone while there are some that can charge more including other gadgets like cameras, laptops, and tablets. What you need to check is the voltage specification.
It should be higher or equal to the power required by your gadgets.
Extra Features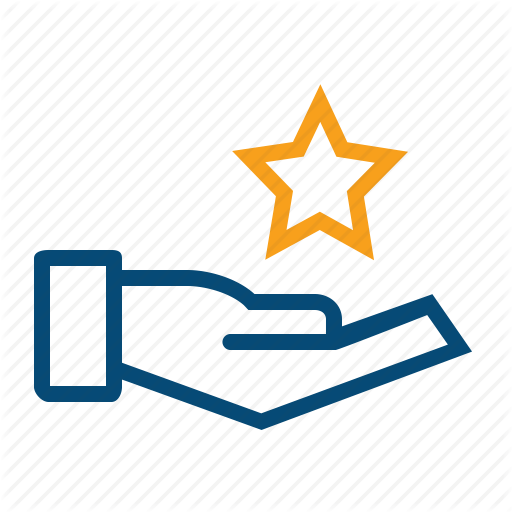 Many solar backpacks have additional features to make its value higher. Some of these extras include hydration bladders, other straps, and load-bearing frames to accommodate the versatility required by hikers and maximize the features.
These are not compulsory but differentiate them from one another.
Budget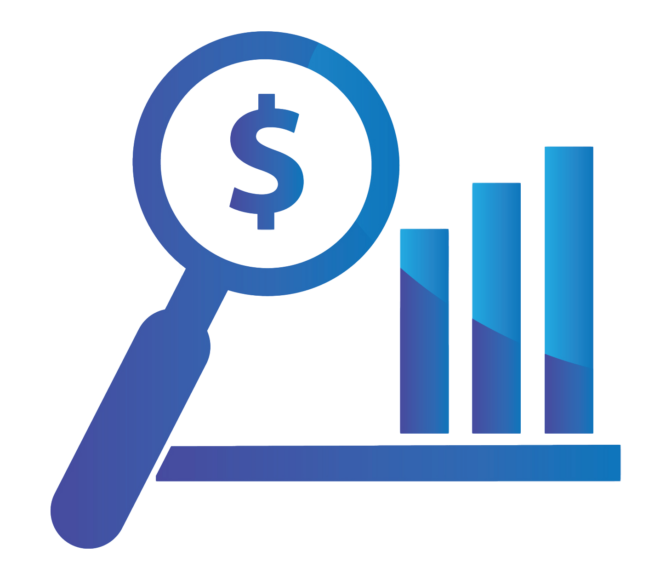 When purchasing a solar backpack, the cost is also an important consideration. As solar backpacks can come in varying sizes, features and designs, they can come in different price points too.
The best solar backpack should have better quality, increased durability and less weight but come at a reasonable price. If you will buy a solar backpack, spend wisely on the features that you will use.
If you are a casual biker or going for a short hike, invest in a small one that can charge a smartphone. If you are a serious hiker, you should buy the most durable backpack as an investment.
Top Picks for 2023
1. ECEEN Solar Panel Backpack
This solar backpack is part of the series of packs from ECEEN that come in a variety of sizes and prices. Their patented feature is the solar panel and battery pack are made to be efficient, long-lasting and durable.
It is an all-around pack with unlimited power that is mobile and the perfect choice for outdoor enthusiasts. It has plenty of pockets and compartments ideal for hikers who need their maps and essential gears. The backpack is composed of high-quality nylon fabric and is suitable for all-weather conditions for hiking, fishing or mountaineering.
The patented solar cells are reliable with 22% transfer efficiency. It has a built-in protective hardened coating that is anti-scratch, and it is sewn into high-wear PVC fabric so that it has double durability and is resistant to outdoor weather.
With this high efficiency, it means that it will take less time for the devices. It can be plugged directly into the 5V USB port safely because a Voltage Stability Controller protects it. This charger can accommodate iPhone, Samsung, and other smartphones, plus external battery packs and many more gadgets.
Regarding weight, this solar backpack is exceptionally light and perfect for daily use. It is made durable by the rip and water-resistant fabric and has stress points equipped with tacking bar to reinforce the bag for additional weight. It can also accommodate any extra gears when putting inside the pack because the fabric can support them.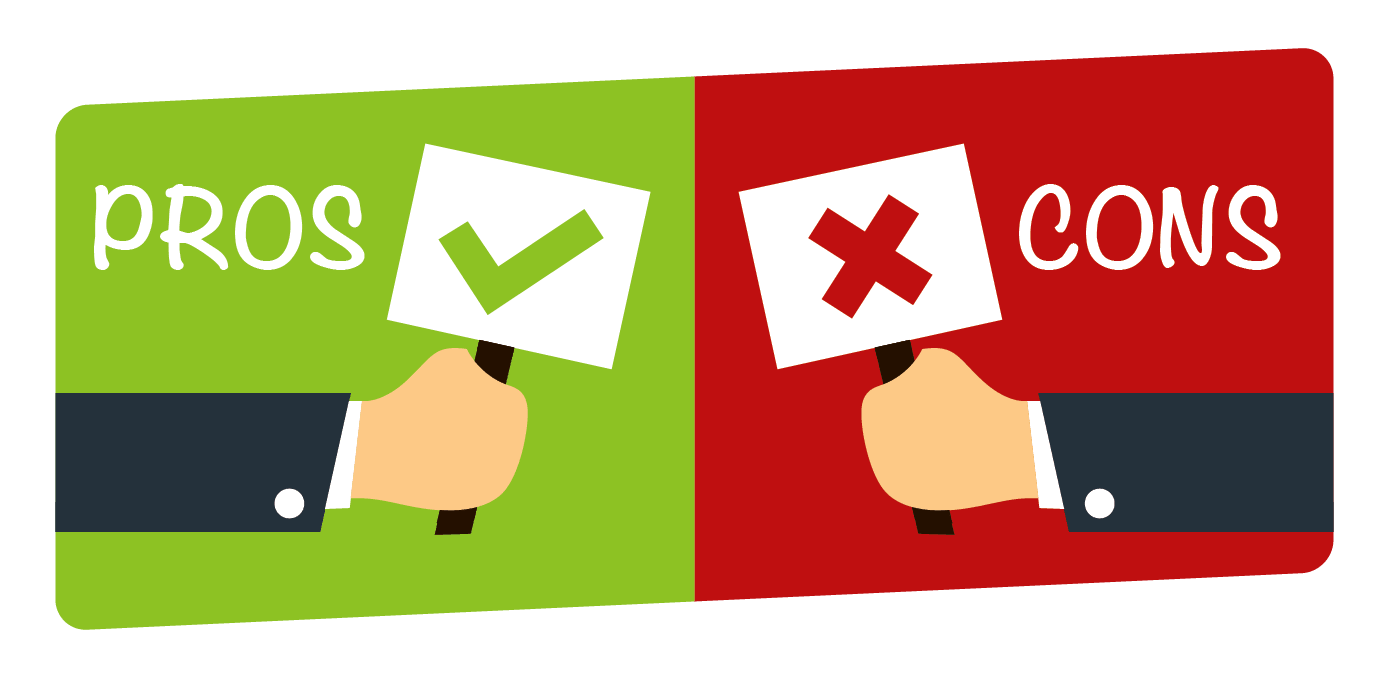 Pros
Ultra-lightweight
Durable
Large with multiple pockets
Powerful solar panels
Cons
A little expensive but worth the investment
Size not enough for a longer hike
2. SUNNYBAG Explorer+ Solar Backpack Charger
This high-quality backpack is a beautiful addition to your hiking gear not only because of its design but because it is also solar-powered one. It is a high-efficiency solar backpack made with 6 Watts of solar panel that can be removed from the pack for independent use.
This solar panel is very reliable with a 22.4% efficiency. That means, you can charge your smartphone and other gadgets just fine.
This high efficiency is achieved when the solar panels are exposed in direct sunlight particularly when charging the devices. One of its drawback, however, is that it cannot store electricity. Instead, you need to save the extra power by charging the power bank. You plug your devices using the USB port.
The good thing about this solar backpack is that its size is large enough to accommodate many devices inside including a 15.4 wide laptop, magazine, books, clothes and other personal effects. It also has a back zipper pocket where you can safely place your mobile phone and other valuable items.
With an anti-theft feature, this backpack is convenient for use by urban professionals and city commuters who always needs their mobile phones and gadgets turned on.
As a backpack for daily, this SUNNYBAG Explorer+ Solar Powered pack is comfortable to carry around, it has padded and adjustable shoulder straps that ease the pressure on the shoulders while taking them on your back.
The breathable mesh fabric at the back helps to dissipate the heat so that you will not feel the heat while carrying them for a hike in the summer.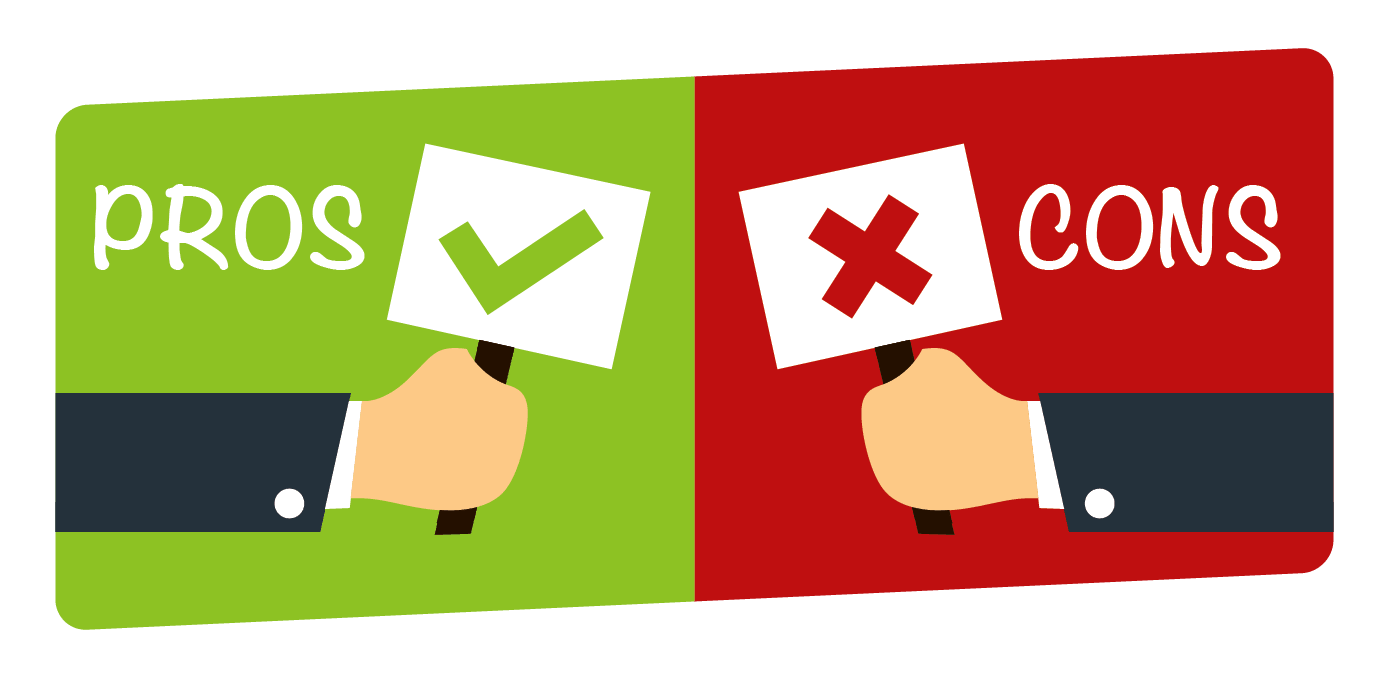 Pros
High-quality material
Lightweight
Reliable and efficient solar power
Designed for city travel
Cons
Does not store energy
Maximum efficiency is achieved when under direct sunlight
3. SolarGoPack Solar Powered Backpack
This SolarGoPack is designed with an outdoor person in mind. It is a durable and stylish pack with a built-in solar panel that can accommodate your mobile device to charge. It also possesses many features that are ideal for a light, day hike. It has a 27-liter capacity so that you can take the bag anywhere with you be it an event, an emergency, a sport or a music festival.
This pack is a tremendous overall pick because it is constructed with a built-in monocrystalline solar panel that is sealed in clear urethane clothing. It is an effective coating because it can help reduce the damage of daily wear.
The solar power is stored in a powerful 1000mAh lithium-ion battery. It is removable and made with the latest technology in solar panel. This 5-watt solar panel has available device adapters so you can charge any of your electronic devices while on the go. Other solar backpacks do not come with adaptors. Therefore, these accessories are a nice additional feature.
Aside from its use as a hiking pack for a day trip in outdoor, SolarGoPack is an ideal backpack for kids to bring to school too. The good thing about this backpack is you can remove the panel from the bag. You can charge your devices without heating the bag.
You can also bring an extra battery pack so you will always have extra batteries when you are on the move. The many compartments are also a nice addition so that you can organize your things inside the bag.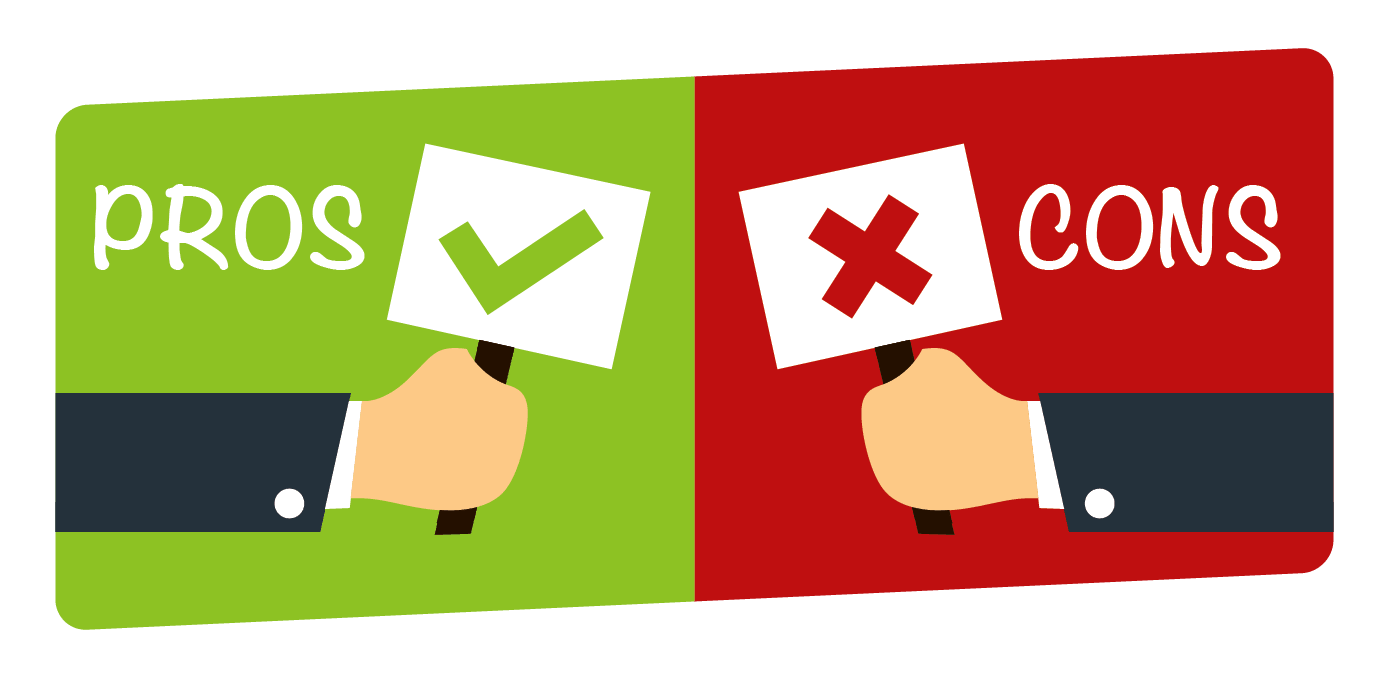 Pros
Excellent quality
Removable solar panel
A reliable solar power conversion
Stylish and Durable
Cons
Not big enough to accommodate for a long hiking trip
Cannot store solar energ
4. ECEEN 7-Watts Solar Backpack
This solar backpack is another model of the series on its range, and just like any other solar backpack under ECEEN, it has the patented 7-Watt solar panel that is the signature feature of this line. This backpack is made to be efficient, long-lasting and of course durable.
Just like the rest of the backpacks under the brand, the material from which this pack was made is from high quality and durable nylon. These models are ideal for students and professionals alike, who need to carry laptops and books.
The highly efficient solar panel is built with its very own protective coating that is anti-scratch and incorporated into the PVC fabric. It has a high conversion rate of 22% making it one of the highest in the industry. With a high-efficiency rate, this can charge devices in less time as compared to the others. The device can be directly plugged in the USB port that is mounted in the battery for charging. This battery, in turn, is charged by the solar panel.
Among the solar backpacks, the ECEEN line has the most positive reviews and has received many praises for the quality of its bag. It is lightweight, durable, and perfect for urban commuters who need their gadgets to be always fully charged whenever they are on the go.
It can also be an ideal backpack for a day hike. Among the complaints received for this backpack, however, are about the battery life. When it breaks, there is no possible replacement. It seems that the weakest point of this model is the battery and not the solar panel.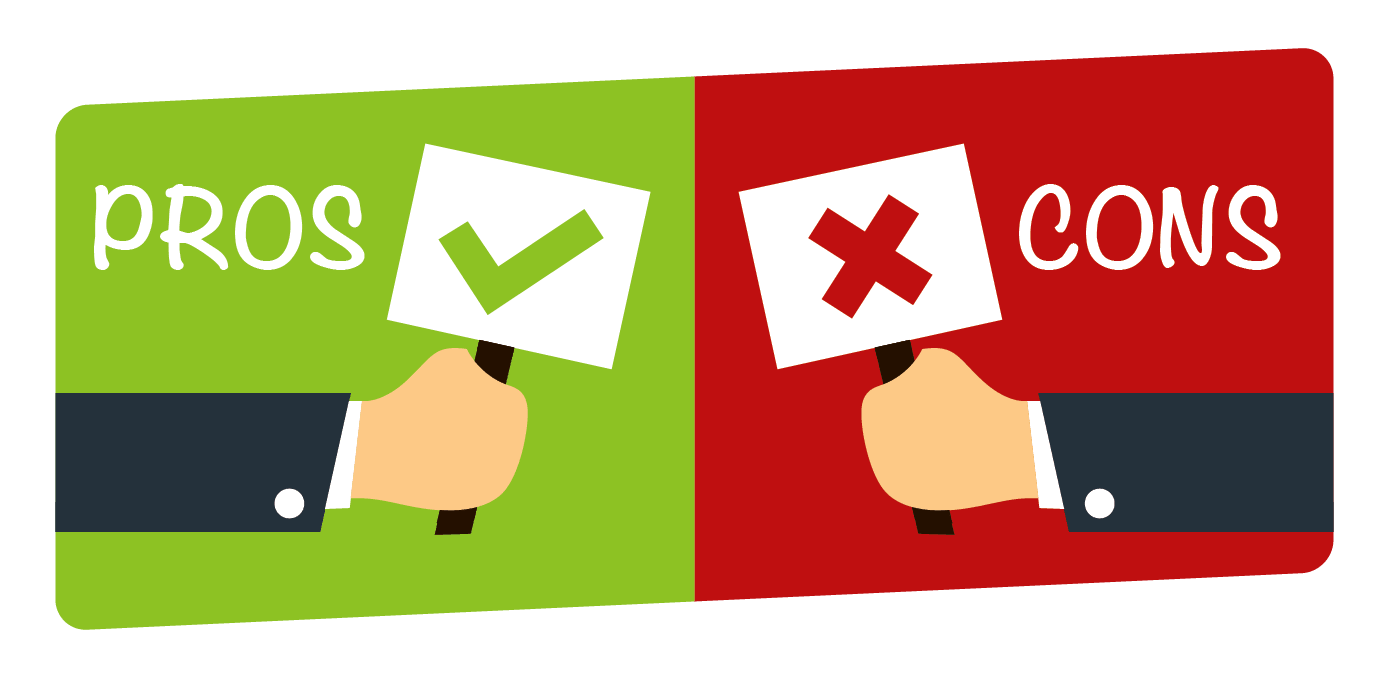 Pros
Lightweight and durable
Efficient conversion rate
Can charge any device
Anti-scratch coating
Cons
Have reliability issues with the battery
Not perfect for a long hike
5. ECEEN Solar Backpack High Capacity 48L
Just like what we have mentioned above, ECEEN has a wide range of solar backpacks that can accommodate any size requirement of their loyal fans. This particular model is for long hikes and camping as it can accommodate about 48 liters in capacity and has a 10 watts solar panel capacity.
The sheer size of this bag is ideal for business and holiday travels or camping and long hiking. You do not have to worry about getting off the grid as long as you have this backpack with you to charge your mobile devices using solar energy. The attached solar panels power it with its very own Voltage Stability Controller.
With safety as its primary concern, this solar backpack will not let you have a dead battery in the middle of nowhere during an emergency, plus, it also protects the environment as it utilizes clean and natural energy from the sun. Even the design of the bag has your safety on its priority because it has just the right size of compartments perfectly tucked on the backpack.
Whether it is a camera, a video recorder, a mobile phone or a tablet that you want to charge, ECEEN solar backpack will keep the power supply for your devices steady. It has the highly efficient transfer rate of its solar cells, utilizing the 5V USB port and protected by their patented Voltage Stability Controller. You should not look anywhere else for a solar backpack.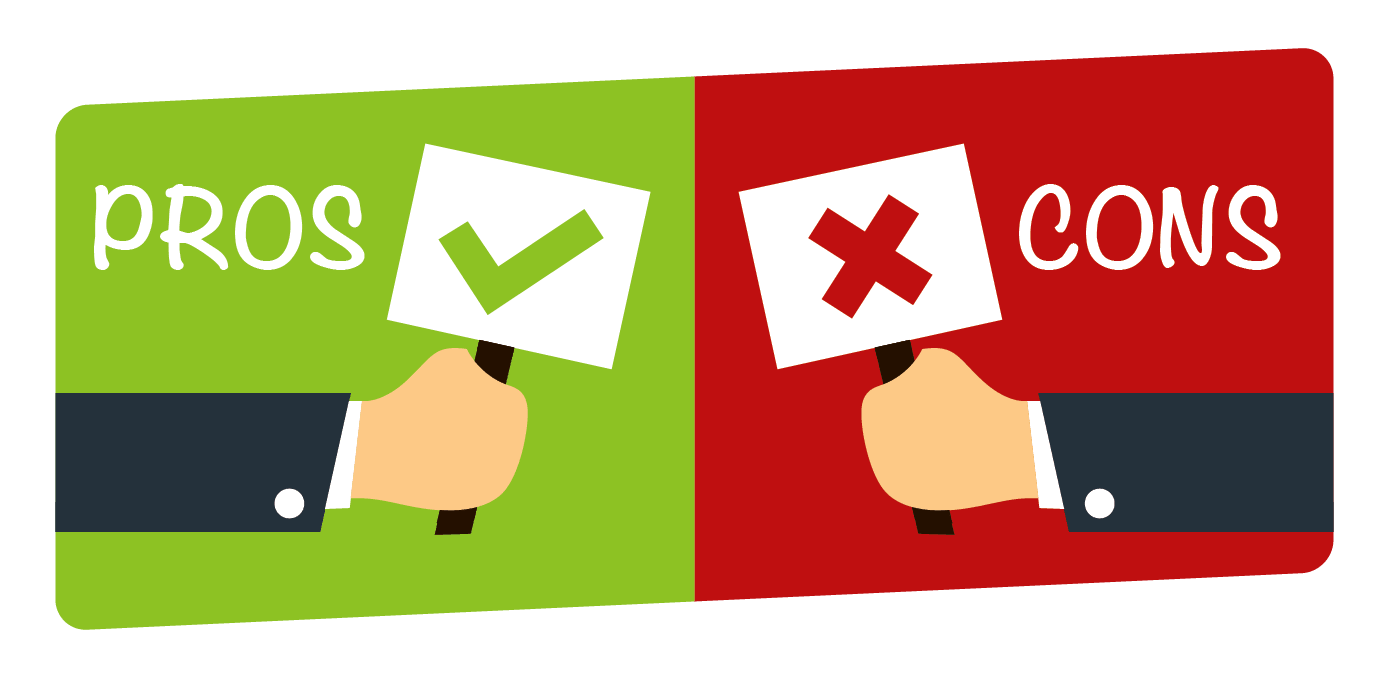 Pros
Weatherproof material
Durable and long-lasting quality
Voltage Stability Controller for a steady flow of current
Reliable high conversion rate
Cons
Heavier than other backpacks
A little expensive
6. SolarGoPack 7 Watt Solar Powered Backpack
The SolarGoPack 7 Watt Solar Powered Backpack is made for cyclists and outdoor enthusiasts who want to carry along during hikes or bike rides. The features of this pack are pretty standard and are ideal for somebody who wants to have a solid bag that can charge their devices at the same time.
This is an ideal solar panel backpack the taps the power of the sun to convert it into an electric source using a battery of 10,000 mAh. This is enough to keep tablets, cellphones, cameras, video recorders and MP3 players powered up while on a trip or outside of the usual power source. It includes the micro USB cables and the 10,000-mAh Lithium polymer battery.
The design of the backpack is stylish, flexible and lightweight yet it is durable, due to the highly tensile nylon it is made from. The backpack also features a flexible solar panel where you can remove them and the battery pack. You can charge your devices without exposing the whole bag to the heat of the sum. In addition, you can reduce the weight of the bag if you remove them.
The majority of the feedback for this backpack is about the quality of the bag as some of them were easily torn. There were no reliability issues reported on the solar panels and the battery except that it takes longer to charge a device fully. There is no mention of its exact conversion rate, but at some point, users are complaining about maximizing the 10K capacity.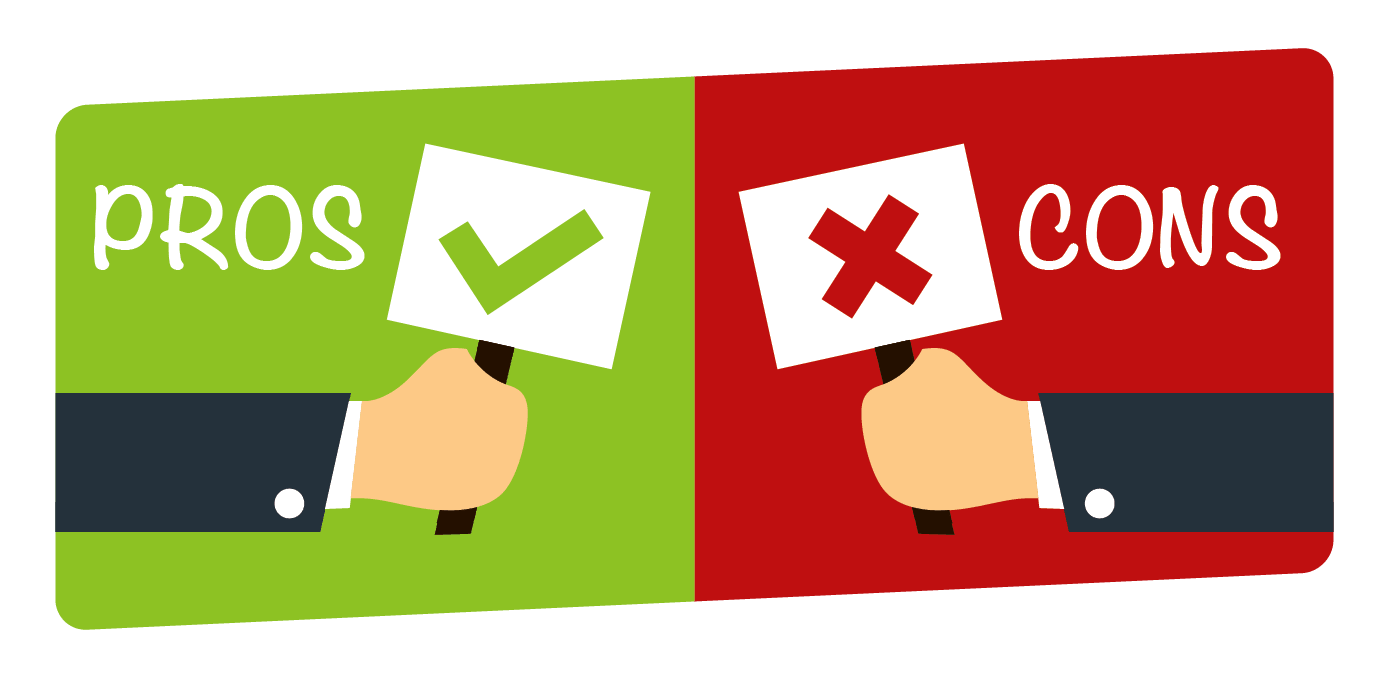 Pros
Water and rip-resistant material
Reliable solar panels
Equal distribution of weight
Comfortable to carry on the shoulders
Cons
The fabric of the backpack is not durable
Charging time is longer and does not make it full capacity
7. Voltaic Systems Converter Rapid Solar Backpack
This is a rapid charging 5 watts solar backpack from Voltaic Systems. The description of the product alone says it all. It is a durable and straightforward pack that is great for day-to-day activities be it for school, to work, a day hike, cycling or a trip around the metro, all the while providing the much-needed power supply for charging mobile devices. This pack is not only environmentally sustainable, but it is also lightweight and bound to last longer.
The main advantage of this solar backpack over the rest is that it can charge a mobile device as fast as when you are charging at home. This is due to its industry-leading SunPower cells that are highly efficient with just three hours under the sun; it can fully charge a mobile phone.
Another good thing about this solar backpack is the included backup battery. It is a removable and lightweight, high-capacity battery pack that can store solar power. This is quite handy when you need it the most.
The bag is ultralight and designed to contain up to 20 liters. It has a fully padded laptop sleeve, a layer of protection for about 15 inches in width laptop or tablet. The main compartment has additional two storage and with front and side pockets to fit in your device while charging.
The material used in this bag is tested to be strong under the sun. The solar panels have a protective coating to withstand the elements 3X longer than other backpacks.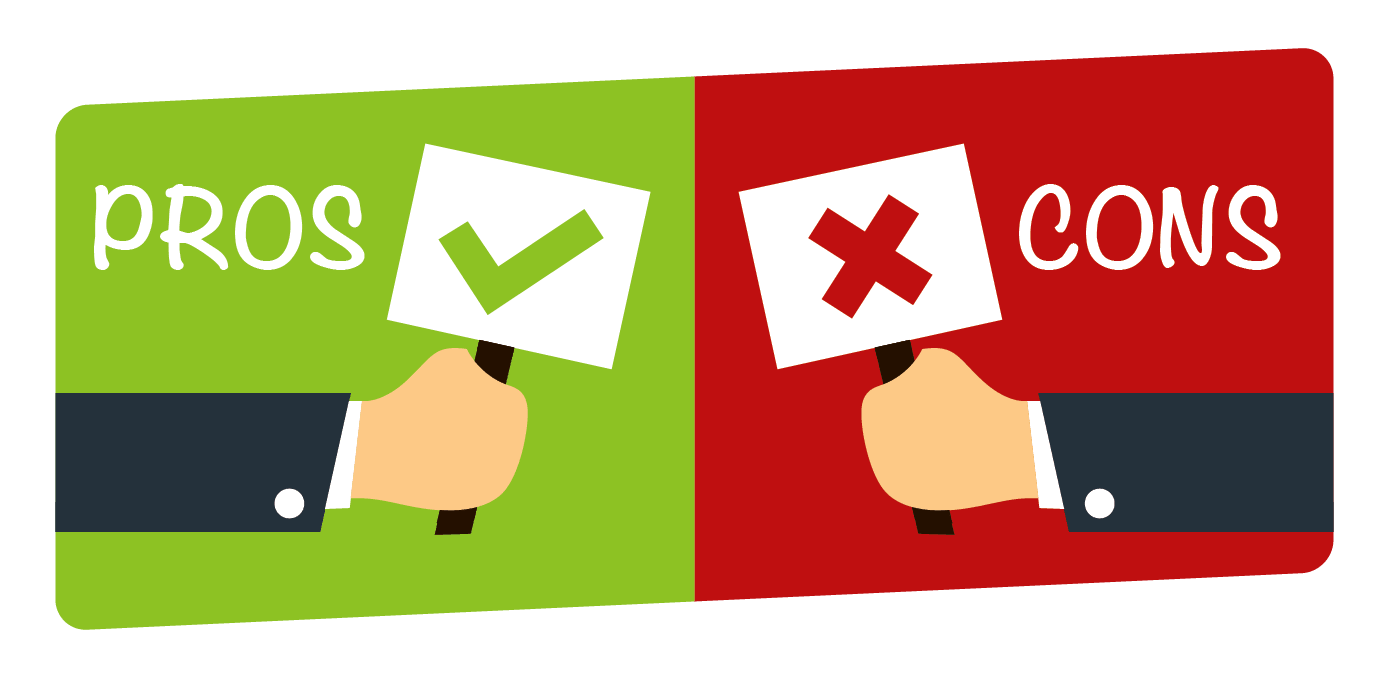 Pros
Compatible with various handheld devices
Protective coating on the solar cells
Durable materials used on the bag
With extra battery pack for convenience
Cons
The larger battery was bulky
The battery took longer to charge
Conclusion
With free and enough solar power from the sun available, it is but natural to invent a backpack that cannot only contain the essentials and supplies but can charge mobile devices while on the go as well. When choosing the best solar backpack, you can buy it is important to consider not only the price but also its durability, quality, efficiency, and reliability.
Based on all factors considered, the Voltaic Systems Converter Rapid Solar Backpack is the best available choice of all the reviewed backpack. It is not only made of the highest quality material, but it also has the fastest charging time.
It is also designed to provide comfort and usability during long hikes and has special compartments to protect your device. This pack is a beautiful addition to your gear and can be a versatile pack for outdoor activities and even while traveling.
Take a look at these options also:
14W Solar Panel Power Backpack Laptop Bag with Handle and USB Charging Port(Black)
Ideal for holding backpacking supplies, as well as hiking, biking, or camping, the light, portable pack can hold and charge all your small mobile essentials using solar energy with the attached solar panel. Ensure you will never be left with a dead battery in an emergency.
The 14 Watts of Solar Power delivering Providing direct charging via standard USB port.
Main pocket for internal compartment to fit tablet, laptop (up to 17") and outer for passport, wallet, snack, books. Front main pocket with organization panel for phone, charging cable, keys, pens. Dual-zippers design makes this backpack more convenient.
The integrated solar panel is water resistant and designed for the harshest conditions. Can withstand shocks, drops and minor punctures. Prevent damage to your devices while traveling by tucking them in one of the perfectly sized and secure compartments of the durable backpack.
Designed to power thousands of devices that charge from USB, including various handheld devices and smartphones, and DSLR camera batteries (with USB charging cradle). Including Apple iPhone, Android, Samsung Galaxy, Blackberry, Apple iPads and Samsung Tablets, iPods, Sony, Nikon, Canon, and GoPro digital cameras.
ECEEN Solar Backpack, Solar Charger Panel, External Frame Hiking Backpack 68L with 20 Watts Solar...
21W FOLDABLE SOLAR PANEL CHARGER INCLUDE ---- Solar cells deliver up to a 24% conversion rate, Smart charging technology recognizes the input needed for a connected device and distributes current output accordingly, delivering up to 3.0A and cutting down on total charging time. Built-in loops and with carabiners easily attach to your backpack, tent or trees, and has a convenient pocket for the device being charged. No matter where you go, you can keep all your devices fully charged.
BREATHABLE EXTERNAL FRAME HIKING BACKPACK ---- The backpack is specially designed for traveling enthusiasts, ergonomic padded shoulder straps and back support, gives you more comfortable feeling. Professional TCS carrying adjustable weight decomposition system, So that the backpack effectively removes the pressure and transfer most of the weight from the shoulder to the hips and legs. And the metal frame with mesh separates your back from the backpack, which keeps air flowing and your back cool.
LARGE CAPACITY & MULTI COMPARTMENTS ---- Spacious main compartment and numerous pouches with large capacity. Special main pocket closing drawstring design, tight closure to prevent the items falling from the backpack. Shoes separated storing pouch, preventing the items inside backpack to be dirty, convenient and practical. Two side pockets to carry more water bottles or umbrellas, And it meets size requirements for most airlines, enough room for 3 or 4 days trips.
SIZE ADJUSTABLE & MULTI-HANGING SYSTEM ---- The wide, adjustable shoulder straps with chest strap ensure good load distribution, while the padded back of the backpack ensures stability. Powerful hanging system, independent end positions, can put shoes, sleeping bags, etc.; daisy chains, Whistle Buckle, D-shape hooks, compression straps, bottom loops, soft latching loops, key rings and bottom straps for hanging sleeping bag, mat, tents, hammock, trekking pole, tripod, and other gears.
WIDE APPLICATION ---- Made of durable eco-friendly waterproof nylon & Poly fabric, Capacity of 68L, Weight: 1.65KGS, 3.64Pounds, Size:73*36*26cm, 28.8*14.2*10.2in. Compatible with iPhone, Samsung Galaxy, Note, Mini, Nexus, LG, HTC, GoPro, Kindle and other 5V USB powered devices, including power banks of various capacity. You can easily take this charger with you on any outdoor adventure! It's ideal to use while backpacking, hiking, camping, kayaking & other outdoor activities.
LifePod Backpack with Solar Panel and USB Port to Power All your Devices
This Backpack has the Highest Quality Integrated Solar Panel to efficiently direct Power to your Device.
There is a USB output port on the exterior of the backpack so you can easily charge your device without opening up the backpack.
Made with the highest quality and very durable materials to withstand all weather elements.
All New stylish design will ensure you stand out with the sleek and classy backpack.
Ultra Light materials will ensure your comfort throughout the day.
Kingsons Beam Backpack - The Most Advanced Solar Power Backpack - Waterproof, Anti-Theft Laptop Bag
Miasolé Solar Cells: 5V-11V; 0.1A-1.7A peak charging current. Converts solar energy into electrical energy. Charge on the go!
Unique USB Ports: One USB charging port along with a micro USB charging port.
Durable Material: Water resistant and durable fabric with metal zippers, ensures a secure long-lasting usage everyday.
Ergonomic Design: Lightweight material, thick soft multi-panel ventilated padding gives you maximum back support. Adjustable shoulder straps.
Storage Space: One separate large compartment holds 15.6 Inch Laptop plus 10.1 Inch tablet storage. One spacious packing compartment for daily necessities. Dual quick access side pockets for water bottle, umbrella and smaller objects.
LifePod Backpack with Solar Panel and USB Port to Power All your Devices
This Backpack has the Highest Quality Integrated Solar Panel to efficiently direct Power to your Device.
There is a USB output port on the exterior of the backpack so you can easily charge your device without opening up the backpack.
Made with the highest quality and very durable materials to withstand all weather elements.
All New stylish design will ensure you stand out with the sleek and classy backpack.
Ultra Light materials will ensure your comfort throughout the day.