3. Solar Carports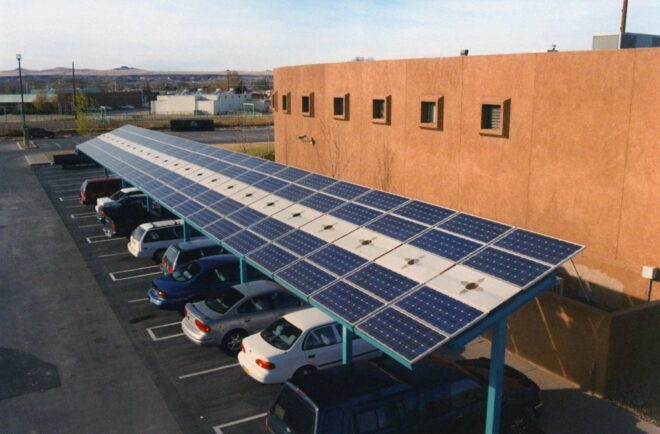 Carports are very popular among airports and urban areas, and after all, the cars must be left someplace.
Carports get a little solar upgrade that provides shelter from the blistering sun and generate their own power.
These structures create a shaded covering that does not require maintenance but creates energy and is economical at the same time!